Prepare for an emotional ride as the Dallas TV Show's Season 2, Episode 7, "Runaway," dives into family tensions, isolation, and unexpected encounters. Get ready to be captivated by young Lucy's dramatic journey as she seeks attention and stumbles upon a mysterious drifter with hidden intentions in this enthralling episode of the iconic series!
Runaway – Season 2, Episode 7
Dallas TV Show is renowned for its engaging storylines, rich character development, and dramatic twists. Season 2, Episode 7, titled "Runaway," delivers on these qualities, as it delves into family tensions and the challenges faced by young Lucy. In this episode, the Ewing family finds itself grappling with Lucy's emotional turmoil, while an unexpected encounter adds another layer of intrigue to the story.
Overview
The anticipation builds as the Ewing family prepares to celebrate young Lucy's upcoming birthday. Each family member has their reasons for looking forward to the festivities. However, Lucy herself is far from excited, feeling left out and disconnected from her family. Unable to invite her own mother to the party, her sense of isolation grows, prompting her to make a drastic decision.
Lucy's Runaway Decision

Feeling ignored and overlooked by her family, Lucy decides to run away, seeking the attention she craves. Her unexpected departure sends shockwaves through the Ewing household, forcing them to confront the reality of Lucy's emotional distress. As they grapple with the consequences of their actions, Lucy's journey takes an unexpected turn when she crosses paths with a young drifter.
The Mysterious Drifter

Lucy's encounter with the enigmatic drifter adds a new dimension to the episode. With his own intentions and motivations, the drifter's presence raises questions about his true purpose and the impact he will have on Lucy's life. This twist heightens the suspense and intrigue, as viewers are left to ponder the consequences of Lucy's decision to run away.
Conclusion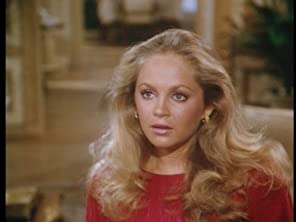 "Runaway" is a compelling episode of the Dallas TV Show that delves into the emotional complexities of family dynamics and the challenges faced by young Lucy. The episode masterfully explores themes of isolation, the search for attention, and the consequences of impulsive decisions. With its engaging storyline and dramatic twists, Season 2, Episode 7 of Dallas is a must-watch for fans of the iconic series, as it showcases the captivating storytelling and emotional depth that have made this show a timeless classic.
We are sorry that this post was not useful for you!
Let us improve this post!
Tell us how we can improve this post?
About Author/Editor