Larry Hagman's iconic portrayal of J.R. Ewing in the TV series Dallas left an indelible mark on popular culture. A Tribute to the Late Larry Hagman: The Legacy of J.R. Ewing honors his memory by exploring the impact of his character on audiences worldwide and how he brought to life one of the most beloved and complex characters in TV history.
A Tribute to the Late Larry Hagman: The Legacy of J.R. Ewing
He was an icon of the small screen. Larry Hagman, who passed away on November 23rd at age 81, left behind a legacy few can rival in television history. From his portrayal of Major Anthony Nelson on I Dream Of Jeannie to that of J.R. Ewing on Dallas, he created characters audiences couldn't help but love and hate in equal measure. Hagman's unique ability to tap into both good and bad made him one of TV's most beloved figures for decades – a lasting tribute to the actor himself as well as all those whom he brought to life on-screen. Here we take a look back at the legendary career of Larry Hagman and reflect upon the indelible mark he has left with us through his iconic character J.R. Ewing.
Overview: Early Life
In the small town of Fort Worth, Texas, a young Larry Hagman was raised in an environment filled with creative and theatrical influences. His mother was a successful Broadway actress, while his father was an attorney who dabbled in playwriting. It's no surprise then that the childhood seeds were planted for Hagman to follow suit into Hollywood and show business greatness.
Hagman got off to a modest start by appearing as an extra on various television series before landing more prominent roles in shows such as "I Dream of Jeannie" and "The Good Life." But it wasn't until he stepped onto the grand stage of Broadway where Hagman truly shone as an actor; starring alongside Katharine Hepburn in Coco and Ingrid Bergman during her Tony Award-winning performance in More Stately Mansions. With these early successes under his belt, Hagman had made his mark on showbiz and prepared himself for what would become one of the most iconic roles of all time – J.R Ewing from Dallas. As we transition into discussing career highlights, it is clear that this larger-than-life character will remain embedded in our hearts forevermore.
Career Highlights
The life and career of Larry Hagman was an impressive one, especially when it came to his acting. Moving on from his early beginnings in the entertainment industry, he went on to create a legacy that will be remembered for years to come. Here are some of Larry's career highlights:
Acting Accolades:
He won two Emmy Awards for Outstanding Lead Actor in a Drama Series for J.R Ewing in Dallas (1981-1982)
He also earned five Golden Globe Award nominations during this same time period
Filmography Highlights:
I Dream Of Jeannie (1965 – 1970), which made him a household name as Major Anthony Nelson
Nixon (1995), where he played John Dean
Primary Colors (1998), playing Governor Lew Rudin with distinction
Larry Hagman had many more memorable roles throughout his illustrious career, but these were some of the highlights that stand out above all else. His performance as J. R. Ewing is still widely regarded by television critics as among the greatest characters ever created for television drama series. From this iconic role onwards, Larry continued to bring joy and laughter into people's lives through his work until his untimely death at age 81 in 2012.
Acting Awards And Nominations
The late Larry Hagman was an extremely talented actor who achieved great success through his acting career. He received many awards and nominations for some of his best roles, including Emmy nominations, SAG Awards, and Golden Globe Nominations. His most famous role as J.R. Ewing in the popular series Dallas earned him two Emmy Award nominations for Outstanding Lead Actor in a Drama Series in 1981 and 1982. In 1983 he won the People's Choice Award for Favorite Male Performer in a New TV Program as well as being nominated for Best Performance by an Actor at both the Golden Globes and SAG Awards that same year.
Hagman also had iconic roles in television and film such as Major Anthony Nelson on I Dream of Jeannie and astronaut Captain Tony Nelson from 1978-1980, which further cemented his legacy as one of the greatest actors to ever grace our screens. His impact will never be forgotten, nor will the beloved characters he brought to life throughout his long career.
Iconic Roles In Television And Film
Larry Hagman was best known for his iconic role of J.R. Ewing in the long-running television series, Dallas. Throughout his career, he starred in a number of other classic roles on both the big and small screens. Here are five of Larry's most memorable characters:
Major Anthony Nelson – I Dream of Jeannie
Alex Stone – The Incredible Hulk
Dr. Howard Sheinfeld – Nip/Tuck
Harry Meadows – Primary Colors
Bill Martin – Mother, Jugs & Speed

Hagman's performances were often larger than life, with plenty of charm and humor to spare. His talent as an actor made him one of the most beloved figures in Hollywood history and will ensure that his legacy lives on for many years to come.
Philanthropic Endeavors
Larry Hagman, most famously known as J.R. Ewing, was an active philanthropist who devoted much of his time and resources to charitable causes. He generously donated to numerous organizations throughout his career in the entertainment industry. His donations went towards a variety of causes including medical research, environmental preservation, animal welfare, and religious outreach programs.
Hagman's commitment to helping those less fortunate extended beyond monetary contributions; he also served on several charity boards and volunteered with various non-profit groups over the years. In addition to his own private donations, he frequently encouraged others to donate their time and money for social good. With every charitable endeavor he undertook, Larry Hagman sought to make our world just a little bit better by lending assistance where it was needed most.
Hagman's legacy will live on through all those whose lives were impacted by his generosity and dedication to giving back. By using his fame and influence to spread awareness about important issues facing society today and inspiring so many people around him to get involved in philanthropic efforts, Larry Hagman left behind an enduring example of how one person can make a difference in our world.
Personal Life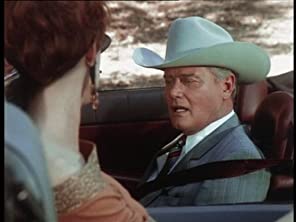 The late Larry Hagman was much more than just J.R. Ewing, the iconic character he played so well on Dallas. He had a full and vibrant personal life off-screen that his fans often overlooked.
Hagman was married twice in his lifetime; first to Maj Axelsson in 1954 with whom he had two children – Heidi and Preston, before divorcing in 1975. In 1982, he tied the knot again with Swedish actress Maj Helsin, who remained by his side until his death in 2012. They were together for over 30 years, raising their daughter Kristina as a loving family unit. Although they lived most of their lives out of the spotlight, they enjoyed spending time at their ranch home in Ojai Valley outside Los Angeles where the family could enjoy some peace and privacy away from prying eyes.
Larry Hagman's private life encapsulated what made him so special – a kind hearted man devoted to his beloved wife and children who never lost sight of what truly mattered: love and family.
Relationship With Dallas Cast Members
Larry Hagman had a strong relationship with the cast of Dallas, which was evident in their many public appearances together and on-screen interactions. His chemistry with Linda Gray (Sue Ellen Ewing) is particularly legendary; they were close friends for decades after filming ended.
Although Patrick Duffy's character Bobby Ewing died off at the start of season 9, he returned to reprise his role during the show's later seasons, due largely to Larry's influence as executive producer. Moreover, when Victoria Principal left her role as Pamela Barnes Ewing in 1987, it was Larry who convinced her to return for one last episode alongside him and Linda Gray.
The trio shared an emotional goodbye scene that has become iconic among fans of the show. It is clear from these examples that Larry Hagman had developed deep personal relationships with many members of the cast throughout his time on Dallas—relationships that would continue long after cameras stopped rolling.
Public Appearances And Interviews
Larry Hagman was a fixture in the public eye. He made numerous appearances and interviews throughout his career, often discussing J.R. Ewing and Dallas with an unapologetic flair that endeared him to fans all over the world. Here's a look at some of Larry's most memorable public moments:
In 1989, he appeared on The Arsenio Hall Show and received a standing ovation from the audience as soon as he entered the stage.
In 1991, after being diagnosed with cancer, Larry gave an interview on Good Morning America about how he had found strength through laughter during his illness.
Also in 1991, he appeared alongside Barbara Walters for her television special "Barbara Walters' 10 Most Fascinating People".
Finally, in 2012 he attended the ATX Television Festival in Austin Texas where Dallas was honored by many of its original cast members who were reunited onstage.
In addition to these major appearances, Larry also frequently showed up at fan conventions across the country where dedicated viewers could get autographs and take pictures with their favorite actor. His witty humor and larger-than-life personality always shone bright no matter what platform or venue he presented himself on – making it clear why so many people admired him even years after J.R.'s story ended. With such an enduring impact on pop culture, it's no wonder that Larry Hagman will be remembered forever as one of television's biggest legends.
Influence On Pop Culture
Larry Hagman's character, J.R. Ewing, has become a pop culture icon as an embodiment of the arrogant and wealthy Texas oil baron stereotype. From his conquests in the boardroom to his signature sly grin, J.R.'s influence on entertainment can be seen everywhere from Saturday Night Live parodies to memes built around the phrase "Who shot J.R.?"
For many people who were not yet born during Dallas' original run, their only knowledge of J.R. is through references made by other shows or movies that have paid tribute to him over the years – making it clear why he was so beloved for more than 40 years after originally appearing on television screens in 1978.
His legacy will live on forever among fans of both classic and modern TV alike; like a shining star glinting off the surface of a barrel of crude oil, Larry Hagman's indelible impression will remain etched into our collective memory for generations to come.
Lasting Legacy Of J.R Ewing
J.R Ewing's influence in television, film and popular culture will be remembered for centuries to come. He was the iconic Texas oil baron, who captivated audiences with his devilish charm and larger-than-life persona. As Larry Hagman's most famous role, J.R soon became a figurehead of the American drama series, an example of how complex characters can have far-reaching effects on viewers all across the globe.
Though his character was often portrayed as villainous or devious, J.R represented so much more than that; he symbolized ambition, wealth and power – something which resonated strongly with many people watching at home during a time where such themes were rarer on-screen. Without Larry Hagman's dynamic portrayal of this enigmatic figure, it is hard to imagine what direction modern entertainment would have taken without him. Transitioning now into tributes to Larry Hagman…
Tributes To Larry Hagman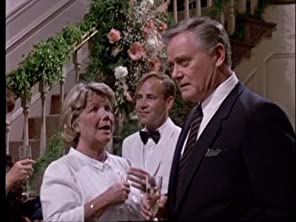 As the world remembers and honors Larry Hagman, it is clear that his legacy will live on. He was a beloved figure in American culture for generations and will be remembered fondly by many. From television to Broadway, he had a long and successful career. As J.R Ewing, Hagman embodied the character in a way that no one else could have done, creating an iconic persona with lasting impact.
The outpouring of tributes honoring Hagman has been overwhelming since news of his passing broke out. Fans everywhere are memorializing him as they remember the great life he lived and all that he achieved during his time here on Earth. His friends, family and co-stars shared their grief online through heartfelt messages celebrating what an amazing person he was both offscreen and onscreen. The entire entertainment industry was touched by this irreplaceable talent who brought so much joy into our lives throughout the years. In memoriam of the legendary actor, we can cherish his memory forever while continuing to pay tribute to the incredible legacy he left behind.
In Memoriam Of The Legendary Actor
It is with heavy hearts that we remember the late Larry Hagman, who passed away on November 23rd, 2012. He was an iconic actor known best for his portrayal of J.R. Ewing in the legendary television series Dallas. His performance as a cunning and conniving oil baron earned him international acclaim and admiration from fans around the world.
A true legend of Hollywood, Larry Hagman's career spanned five decades, beginning with his first feature film role at age 22 in 1958's I Married a Monster from Outer Space. Throughout his storied career he also appeared in numerous television shows such as The Good Life, Nip/Tuck, and I Dream of Jeannie, cementing himself as one of TV's most beloved stars.
Larry Hagman will be remembered fondly by all those whose lives he touched throughout his lifetime; an eternal reminder to cherish life and live it to its fullest potential. How fitting then that we honor this great man's memory through acts of kindness and charity – traits which defined who he was as a person both on and off-screen alike.
How To Honor Larry Hagman's Memory
There are many ways to honor the life and legacy of Larry Hagman, best known for his iconic role as J.R. Ewing in Dallas. His family has asked that donations be made to The Thalians, a charity founded by him in 1955 with fellow actors Jack Lemmon, Debbie Reynolds and Tony Curtis.
The non-profit organization is committed to mental health charities and honors those who work towards improving the lives of others through volunteerism and philanthropy. Honoring Larry's memory can also involve watching classic episodes of Dallas or sharing stories about how he touched people's lives over the years. Remembering Larry doesn't just mean looking back at his past roles; it means appreciating what he left behind—his influence on popular culture and his commitment to making the world a better place. It's time now for a final farewell to the King of Texas!
Final Farewell To The King Of Texas
It is time to bid farewell to the King of Texas, Larry Hagman. The legendary star and icon left behind an incomparable legacy in the form of J.R. Ewing, a character whose influence has spanned generations and shaped pop culture as we know it today.
Hagman's portrayal of the shrewd oil baron was so iconic that decades after his debut on Dallas, people still associate him with J.R., making him almost synonymous with this larger-than-life figure from Southfork Ranch. His performance inspired countless parodies and tributes over the years, cementing his place in American television history forever.
The world will never forget Larry Hagman or his beloved creation, J.R. Ewing – their memories live on through reruns and remakes alike, keeping alive both their legacies for many more generations to come. Farewell, Larry Hagman – your legacy lives on!
Final Thoughts
The world has lost a great actor, but the legacy of Larry Hagman will live on forever. His iconic performance as J.R. Ewing in Dallas is remembered by generations of fans both young and old. He was an extremely generous philanthropist who dedicated much of his time to helping others, making sure that no one ever felt forgotten or overlooked.
Larry Hagman's passing leaves us with heavy hearts, but we can take comfort knowing that he left behind a remarkable body of work for future generations to enjoy for years to come. We can also honor him by continuing his charitable activities and reaching out our hands to those in need, like he did throughout his life.
Let us remember Larry Hagman not only for the beloved characters he created, but more importantly as a kind-hearted man whose generosity touched many lives across the globe. May he rest in peace – may we all strive to be just as selfless and inspirational as he was during his lifetime!
J. R. Ewing
The character was portrayed by
Larry
Hagman
from the series premiere in 1978 until his death in late 2012, and
Hagman
was the only actor who appeared
We are sorry that this post was not useful for you!
Let us improve this post!
Tell us how we can improve this post?
About Author/Editor